This post is dedicated to the manly virtue of JUSTICE.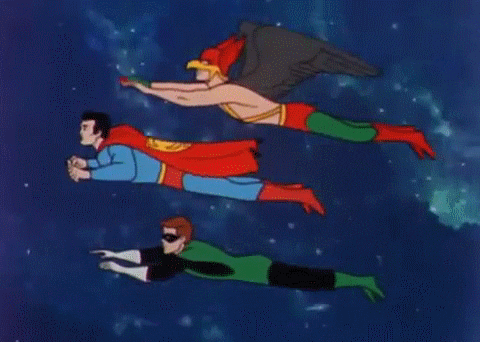 This is the fourth & final post in the series of
Cardinal Virtues
that I've been working on these past few weeks. Your typical Google search will define justice as "the quality of being just; righteousness, equitableness, or moral rightness" (dictionary.reference.com). This definition may make sense but it can be difficult to gauge what justice
truly
is and how you should go about being just.
Many see justice to be synonymous with vengeance or revenge (which basically mean inflicting harm on someone after they have inflicted harm on you). Justice is definitely not vengeance.
Justice is basically the upholding of standards, laws, and morals- Those who uphold them will benefit and those who do not will suffer the consequences (but is this actually justice?). While this is a very broadly based definition it's important to reflect on justice on a daily basis. Here's a few practical ways a real man can act just and promote justice!
1. Be honest.
A just man aims to be honest in all that he does: his work, his relationships, and his religious standing. A just man does not practice good things for an outward reward, but instead for a well-ordered soul.
2. Be a man of your word.
A just man follows through with his word. When he says that he'll do something that means he will do it. A just leader will reward those under him for correctly achieving the assigned objective and punish those who do not. He will follow through and constantly maintain credibility (an example of a just leader = God).
3. Be willing to accept the consequences of your actions.
While a just man will reprimand those who step out of line of the set standards, he must also be ready and willing to accept the consequences of his own actions. He knows that he is not above the law and that he will make mistakes. A just man is willing to accept the consequences of all of his actions.
These simple and somewhat obvious points may not help in truly defining justice for day to day life but this post is mainly meant to get you thinking about what justice is and how it applies to your life.
For further reading on the topic of justice, check out this article on Art of Manliness that discusses justice. It's a good one.
http://www.artofmanliness.com/2008/04/20/the-virtuous-life-justice/
Something to think about:
Is justice more than just deciding whether or not to uphold standards, laws, or morals? Do personal benefits and personal suffering play a role in deciding what true justice is?
Thanks for reading!
-Jake
P.S. Here are links to the other Cardinal virtues I wrote about: